MAOFree N'DJIng #005 by Gwendelarose by Maofree N'Djing Podcast on Mixcloud
Track Listing:
HadËs - Mondkopf
Slip (Original Mix) - Harvey McKay
Somatic Groove (Original Mix) - CNR
Numb (Original Mix) - Bryan Chapman
Visto (Original Mix) - Fory
La Cabrilla (Sian Speedball Mix) - Kaiserdisco
Radice (Original Mix) - Emmanuel
Mˆ 2 - Mˆd3rn
Electric Rescue - A Particular Moment (Original Mix)
Afterlife (Original Mix) - Mark Broom
Mˆ4 - Mˆd3rn
Skulls 1 (Original Mix) - Len Faki, Markus Suckut
cross over 2 (original mix) - daegon
Corpus Delicti (Blawan Remix) - Chris Page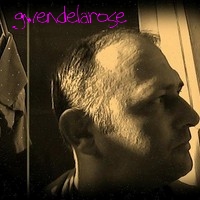 C'est au beau milieu des années 90 que Dj blancdelarose  fait ces premières armes sur platines vinyls.
Très vite il enflamme les dancefloor des clubs Strasbourgeois, caré blanc , the best of , rocks soirées privé "rave" et frontaliers ''red dog..
Puis il prend de l'altitude en rhones-alpes durant 6 ans .... Ces désormais aux platines des boÓtes rhÙnalpines quíil officie.
Les Arc, La plagne, Grenoble, Courchevel, Meribel, Annecy, Albertville vibreront au son de ses mix Tech House et Techno.
2006 blancdelarose reviens  dans la région strasbourgeoise.fais quelques soirées privées...
2010   le nom qui change ... Gwendelarose se met a la mao
2011  premier single sortie sur hat records, puis suit d'autres singles, et un maxi  sur vortex records ...........
Residences radio sur  mixxradio pendant deux ans,   et guest sur d autres  webradios '''minimal freacks;;paris one ,, ncradio;;
2012-2013 soirées sur strasbourg ,, dans des bars et des clubs ''le living ' l'elastic , la villa k5, le millenium............
Compositeur et remixeur, il a su faire de sa passion un moyen d'exprimer sa créativité.
Aujourdíhui grace au web sa portée est mondiale.
Labels: hat records - vortex records - minimized records - shiva audio records
Gwendelarose Fb:
https://www.facebook.com/blancdelarose?fref=ts
Gwendelarose beatport:
http://www.beatport.com/artist/gwendelarose/222263
Gwendelarose Twitter:
https://twitter.com/gwendelarose
Gwendelarose Mixcloud:
http://www.mixcloud.com/gwendelarose/
Gwendelarose Soundcloud:
https://soundcloud.com/gwendelarose
Contact MAOFree N'DJing Podcast Booking:
Via Mp Fb@:
https://www.facebook.com/kristoft.iewt
Via Mail@:
maofree@hotmail.fr
MAOFree N'DJing Podcast Forum:
http://www.maofree.com/f191-maofree-n-djing-podcasts
MAOFree N'DJing Page FaceBook:
https://www.facebook.com/pages/MAOFree-NDJing-Podcast/457473357686996?fref=ts
MAOFree N'DJing Mixcloud:
http://www.mixcloud.com/MAOFreeDJing/
Download Link:
mega.co.nz #!oowjlSLY!WqcoV3Ph7HEwJq55eMqLsTwmkUtjNMIzqW1j21JwHxQ

---
Permission de ce forum:
Vous
ne pouvez pas
répondre aux sujets dans ce forum